Well, it was a sunny day, my youngest son wanted to head to the beach to make sandcastles. Why not join in, I thought?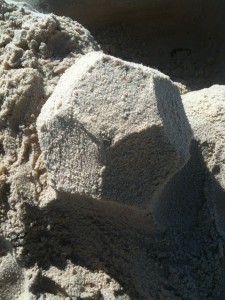 So after making a well to collect seawater and decorating it, I made a dodecahedron. Moving from geometry to topology, I made a torus as well. Or, if you're feeling hungry, a donut – complete with sprinkles.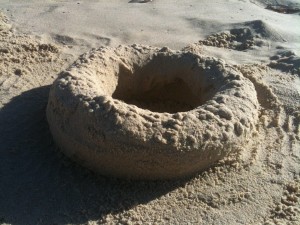 So there's an idea for a summer beach project – who can make the best mathematical sand sculpture? Post your links here, in the comments section.