There's more great news from the team behind Timez Attack – they've added a Division game!
As I've blogged about in the past, Timez Attack is a fantastic way for kids to learn times table facts. It's a real 3D computer game, immersing kids in a variety of simulated environments, where they battle monsters with a unique weapon : times tables skills! Timez Attack made my son the times table champion of his grade 3 class.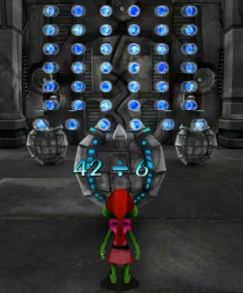 Now, they've made a version of their game that teaches division!
Here's how it works :
The "base" version of Timez Attack Division is absolutely free, and teaches all the division facts related to the times tables up to 12.
If you've already purchased Timez Attack Times Tables, you can get a $10 discount on Timez Table Division – but you have to buy before June 30, 2011.
If you haven't already bought Timez Attack Times Tables, but still want the discount on Times Attack Division, you can get it like this :
Go to BigBrainz.com
Buy Timez Attack Times Table (Deluxe Version)
Go to BigBrainz.com again
Buy Times Tables Division and the $10 discount should be applied.
The amount of fun and learning your kids will get from this game will be well worth the money many times over. The same money spent on tuition or books or other learning resource will have almost no effect, by comparison.
Some other great news – the Timez Attack team promises versions of the game for Addition and Subtraction, which they hope to make available in time for Christmas. If you subscribe to this blog's RSS feed, or follow me on twitter, I'll make sure you're among the first to know when they do. You won't be the first to buy – that will be me! I need a good addition game for my younger son!