This is a past issue of this website's newsletter.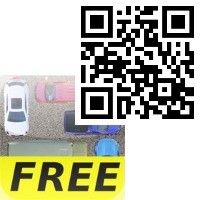 Highway Jam available in Free or Paid Versions

Well, it's been a long time since my last newsletter – things have been busy, busy, busy! I should have more time again soon to devote to making fun free games that you can use to help your kids learn.
In this newsletter, I want to announce the first iPhone game I've been able to make available for free : Highway Jam!
Highway Jam is similar, in ways, to traditional "Traffic Jam Game" sliding block puzzles. However, instead of a single puzzle to escape from, you have a whole highway. The free version has three highways to try, the full version has seven. Points are awarded according to how far along each highway you manage to go.
I'm hoping, over the next month or two, to make available free versions of the other mobile games I have. Stay tuned!
In the meantime, if you're celebrating Easter, have a happy Easter break, and if you want an Easter-themed math activity, download the Easter Date Worksheets and calculate the date of next year's Easter, or the date of Easter in any other year you like! If you get the wrong date, the web page now has a video to walk you through it.
Until next time,
Michael Hartley