By Michael Hartley
The "eight queens" puzzle is a well-known puzzle, going back to 1848. I have another page where you can play the eight queens puzzle directly in your browser. Now I've also made an Android version! I've called the app Q Puzzle, and you can get it from the Google Play store by following this link, or by scanning the QR code shown below: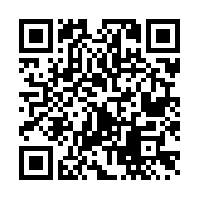 In the app, you click on the board to place a queen. The squares it protects are then painted blue. Once all the squares are filled, the app shows you how many queens you were able to place.
Here's one way the app is different from the browser version. In the browser, you can choose any size board from 4x4 to 8x8. In the app, at the start, you can only choose to solve the 4 by 4 board. Once you've solved that, the 5 by 5 board is unlocked for you to try. Solve that, and you can have a go at the 6 by 6 board, and so on.
So, grab the app, and have a go!

If you like what you've just read, sign up for this site's free newsletters: